Copper Water Bottle: Etched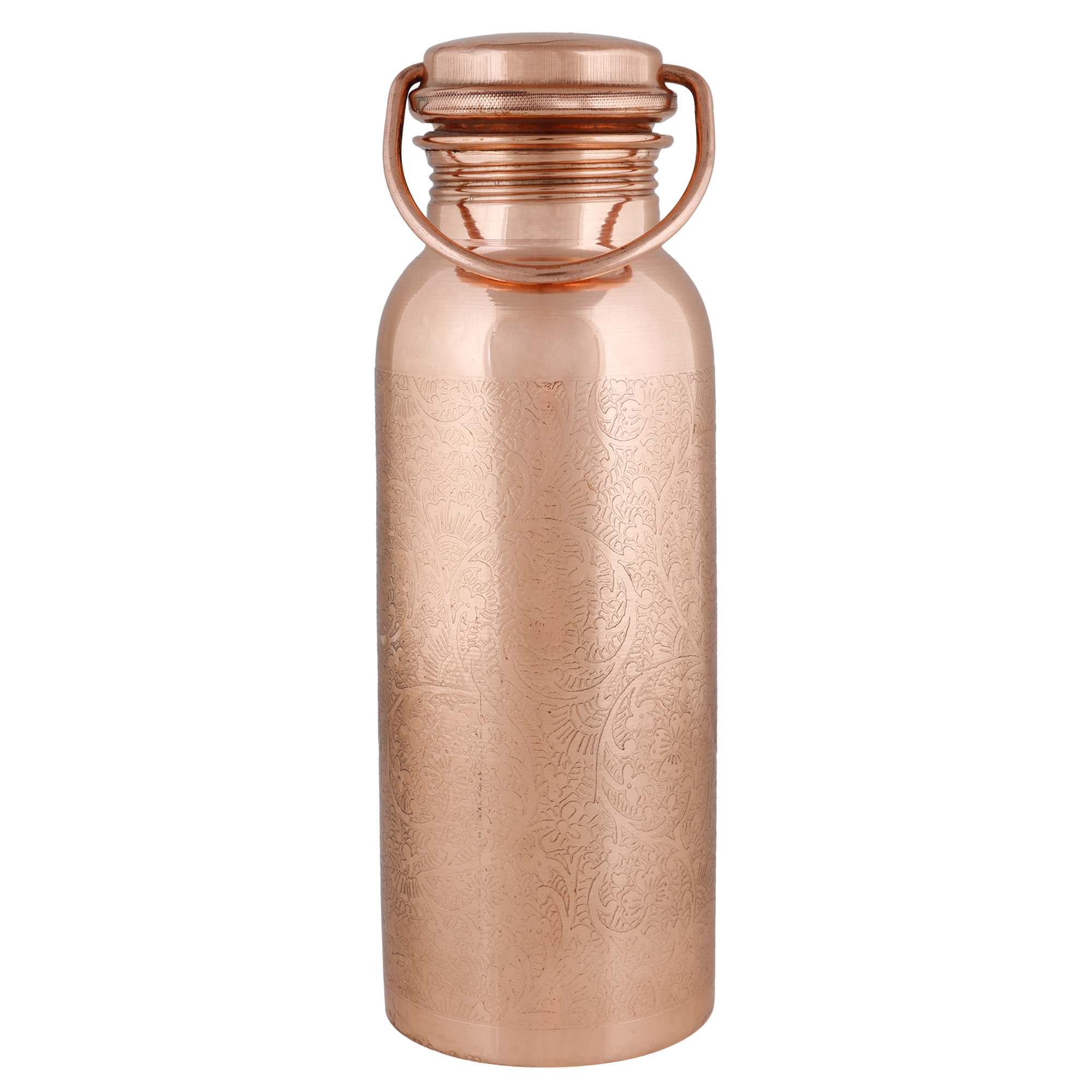 Copper Water Bottle: Etched
This beautiful and unique water bottle is made of pure copper. It has been crafted with care and is of exceptional quality. It will last a lifetime, and, if properly cared for, multiple generations.
The health benefits of drinking out of a copper water bottle are endless.
Copper is anti-bacterial, acts as an effective anti-oxidant, improves immunity, supports good health, prevents aging, eliminates toxins and free radicals, and stimulates the brain.
Since time immemorial, yogis have enjoyed water the holistic way - stored in copper vessels. Copper cannot be produced within the body and needs to be sourced from external sources.
Drinking copper infused water (which is known as "Tamra Jal" in Ayurvedic medicine) has endless benefits and is recommended by health professionals around the world.
The bottles are engraved with our signature Chakras design.
As a unique handmade artisan creation, your copper water bottle may have slight imperfections and vary slightly from photos shown.
Specifications: 600 mL | 21 x 7 x 7 cm | 250 grams
Made in India from pure copper.